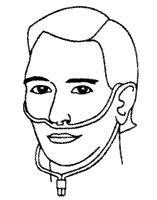 Latex Free
Curved, Non-flared Tips
7ft (2.1m) Tubing
Female Luer Locke Fitting
Over-the-Ear Style
For Single Patient Use Only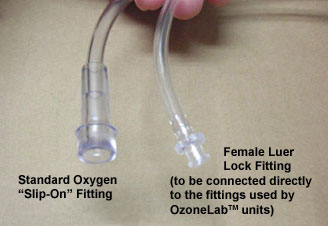 Cannula's are supplied in two different versions:
a). With standard "funnel" type connector for 1/4" barb fittings, as used by oxygen respiratory market.
b). With Female Luer Lock fitting, for the use with OzoneLab™ systems.