The below highlighted example is an attempt to try and allow clients to visualize a specific ozone generator application setup. This example represents one of many different possible applications.
---
A C-30z Ozone Monitor is connected using a connection cable to the EXT Signal Port in the Ozone Generator. This measures the ozone concentration in the testing room and works as a safety interlock.
The Ozone Test Chamber setup using an OL80A/DLS Ozone Generator fed with an oxygen feed (Tank & Regulator). Ozone Test Chambers are a custom item and can be designed and produced through our Custom Design and Production area.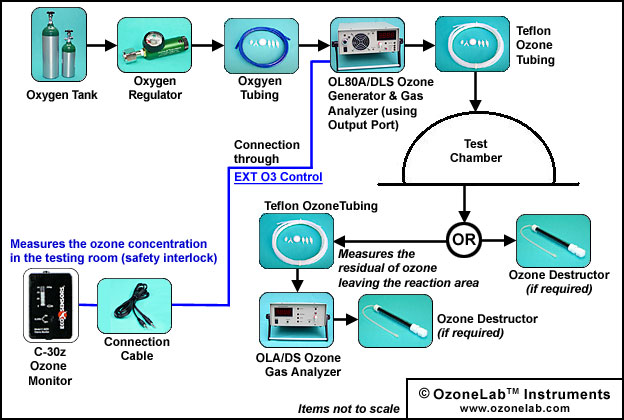 The OL80A/DLS is used as an example in this illustration. Ozone Generators are subject to the specific requirements of the client - please call or contact us to discuss which Ozone Generator is right for your needs.
---